These women are fabulous. We are lucky to have them. En serio.
Tracy López is a writer living outside the D.C. Metro area. Her blog, Latinaish.com, examines cultural differences she discovers as she navigates life in a bicultural, bilingual family. She can also be reached via Twitter @Latinaish.
Jessie is a contributing writer to the Examiner – New York City. She covers stories that focus on mobile and personal technologies. When not writing for the Examiner — Jessie is busy writing for her two sites Hecho Para Mama and Tech Savvy Tips. Jessie is also co-producing a podcast on Breakbumper.TV called This Week in Education. Follow her on Twitter @JessieNuez
Catalina Juarez is the mom blogger behind the endearing blog Greenery In Mommyhood. Readers are treated to humorous, heartwarming stories of family life while incorporating support for a greener living. The unique combination of the two subjects offer readers an organic approach of how they too can embrace a green life.  Follow her on Twitter @CatalinainLA
Rachel Matos is a museum lecturer and educator, exhibited portrait artist, independent curator and lifestyle blogger. She is originally from New York and resides in Los Angeles. For more information, please visit her site or you can follow her on Twitter @theartmuse
A Proud Tejana who feel lucky to have the best of both worlds, Vianney Rodriguez was happily raised in Texas by Mexican parents. She spends her days in the kitchen blending her two worlds. In her blog, Sweet Life, she celebrates life, heritage, cooking, her eternal love for Texas and La Familia. You can find Vianney dishing up her favorite plates at Sweet Life and as the Food Contributor to New Latina. Follow her on Twitter @sweetlifebake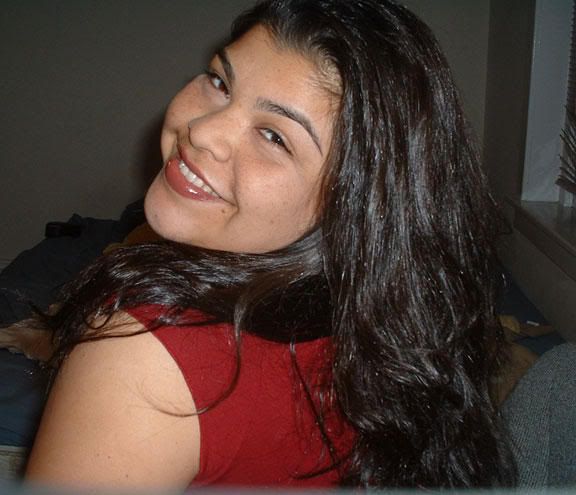 Yolanda is the owner/writer of Sassy Mama in L.A. Her blog is dedicated to lifestyle features including beauty, plus size fashions, product reviews and giveaways, Los Angeles Events, and chronicling her journeys through life as she raises a daughter (…and a husband), while also working, going to school and blogging. She's a little crazy, a lot of fun, very tired, and probably, the most honest person you will ever meet. You can also find her at Facebook and Twitter.
Helena Osorio is first and foremost the proud Mom of a  4 yr old. She balances marriage and motherhood with her full time job as a Broadcast Producer for a Global Advertising Agency. Based in sunny Miami, FL  she is pursuing a Certificate in Creative Writing and shares her love for story telling on her blog PinkGuayoyo.com Follow her on Twitter! @pinkguayoyo
Jennifer Hutcheson is the Founder and Editor-in-Chief of Mami 2 Mommy – and the proud mami of a 3 yeard old boy, Shaunsito.  Currently a social media consultant and freelance writer, her days are often filled with the joys of her crazy mami world and the passion for her work.  Feel free to connect with her on Facebook and Twitter @Mami2Mommy.
Eileen is a New York City Public School teacher in Brooklyn by day and a freelance writer, contributor to Mamiverse, wife, and mother of two boys by night.  Eileen is the founder of mommyteaches.com, where she shares her love of blogging about her pride in teaching, parenting, and the blessings and trials that life have to offer.  She graduated from NYU with honors with a Master's degree in Early Childhood Education. Born and raised in Brooklyn, NY from a Puerto Rican mother and an American father.  Eileen is married to her high school sweetheart for 10 years. Follow Eileen on Twitter @EileenCCampos.
Want to join our team of writers or contribute a guest post? Shoot me an email with your idea(s) and we´ll talk: ana{at}latinabloggersconnect.com