It's time to get technical here. You may be asking, what the hell is NoFollow/DoFollow? When you have a post published somewhere, there is coding that goes on in the html side of things. For a DoFollow tag, you don't have to do anything- your text link coding looks the same. However, for a NoFollow tag, you have to add a special code. This special coding tells Google whether or not to give some of your juice  to a link. Tag? Link Juice? …What?
Link Juice
OK- so let's say your blog is a PR 3.  XYZ Company is a new site, and when you search for "XYZ" on Google, you see the company is on page 4. So, XYZ Co. offers to send you ABC product to review and they want you to mention certain links. You write a post and you link as requested. When you Google search now, you find it has moved up to page 1.  That means your PR 3 juice has been given to that site and filling their cup, so to speak, and moving them up.
Here is probably an easier way to picture it:
NoFollow
Every link on your site can give juice or it can send a code to Google and tell it not to send it to the other site. This is what is called "NoFollow". When you put coding into the html side of your post you can add a code that looks a little like this:
<a href="http://www.xyzcompany.com/" rel="nofollow">XYZ Company</a>
By inserting that rel="nofollow" you have told all search engines not to "follow" your link to it, and you have also told it not to rank it based on your PR juice. Also, when you insert the nofollow tag, that link juice won't be given to that particular link, therefore not allowing it to move up/down in a search. A site's place in a search engine is very important, which is why companies, typically new or those ranked low, try to spread links around cyberspace to move their place in a search up to page 1 or 2.
Paid Text Links
If there is one thing that Google does not tolerate at all, it is the buying/selling of text links for the use of Page Rank. They are so serious about this, that they even penalized their very own browser for using this practice.
"But I see text links everywhere, why is it bad?"
Text links, in and of themselves aren't bad. Neither is the buying/selling of them. That is how money is made on the internet after all, just like any other business. What is bad is when you don't mark them with a "nofollow" tag because when a link is bought and is a "dofollow", Google considers it paying for Page Rank, otherwise known as link scheming, and it is against Google's ToS. Google doesn't just penalize you with a little slap when you violate this rule- they shoot your site right back down to a zero. Can you imagine going from a PR3/4, something that can sometimes take years to build, to wake up to a big fat 0? I don't know about you, but it's not something I am willing to risk for a quick buck.
"Well, I don't have to worry about it, I only do product reviews where I link to a page, they didn't pay me."
You would be wrong. The product IS your compensation. When you write a review, you are not getting a "free product", you are working and the product is your payment, whatever the price it is. Thus, it would be a paid link and you should add the "nofollow" tag.
"Well, I will just tell Google they didn't pay me, how would they know anyway? "
It's true, they can't verify whether a link was paid for or not. So, more often than not they use a general theory- if it doesn't look organic, or it even seems remotely as a paid endorsement, then it should get the nofollow tag applied. In general, it is best to dofollow guest bloggers, or other similar sites to yours. When you start dofollowing links to products, or brand pages, that's when a crawler thinks someone has bought page rank.
"XYZ said they do this all the time for SEO and Page Rank, with no problems and they will only pay me if I dofollow."
There are companies out there that do this, constantly. It doesn't matter if you are big or small- they will try to buy you, and no matter what they say, it is against Google's ToS. For example, a popular paid review site recently approached Stacie of SimplyStacie, when she questioned them about nofollow, they answered with this (used with permission- company name omitted):
Hi Stacie,
I appreciate you getting back to me about this. I understand that people may buy reviews just for the buzz and branding, however, our clients are also doing it for the SEO value. Therefore, if you are not willing to place reviews with do-follow links, we will have to remove your website from our marketplace. Is there any possibility you would be willing to place do-follow links in the reviews?
She turned them down because "I don't want to risk my page rank for a few bucks."
Your blog is your business, and in order to stay relevant in this business, you have to comply with Google. Does it sound scary? Sure, but in the end, by following these few steps, you can ensure your site's growth and your own opportunities as a result of your hard work. For more info, check out this previous post about Google Page Rank where I talked about backlinks and building them.
Share: Do you feel you know about Dofollow/Nofollow tags now? What will you be doing differently?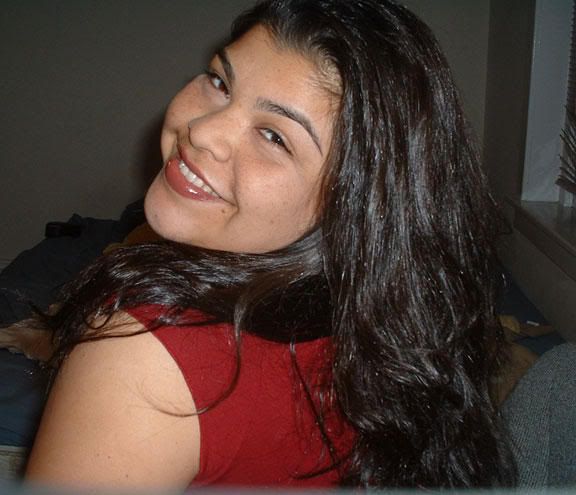 Yolanda is the owner/writer of Sassy Mama in L.A. Her blog is dedicated to lifestyle features including beauty, plus size fashions, product reviews and giveaways, Los Angeles Events, and chronicling her journeys through life as she raises a daughter (…and a husband), while also working, going to school and blogging. She's a little crazy, a lot of fun, very tired, and probably, the most honest person you will ever meet. You can also find her at Facebook and Twitter.