Ah, Google. The almighty Google is a very mysterious and ever changing machine.
One day it loves you, the next, it can't find you. In the world of the internet, Google is God. Recently, the blogging world was all a-twitter (ha- get it? ok, I'm tired- shhh) when Google lay its law across the land, er, cyberspace and updated Page Rank everywhere.
Did you know your blog has a Page Rank (otherwise know as PR)? Every site on the internet has been ranked by Google on a scale from N/A (usually new sites) and from 0-10. 10′s are reserved for the greats like.. oh Google, Microsoft, Adobe, etc. 9′s go to sites like Facebook, Yahoo, CNN…you get it. Blogs typically get anywhere from an N/A or 0-5 (unless you are a superwoman like Roxana Soto and our own Ana Flores whose SpanglishBaby is a 6!!). But I am getting ahead of myself here…
What is Page Rank?
Wikipedia says: "PageRank  was developed at Stanford University by Larry Page (hence the name Page-Rank) and Sergey Brin as part of a research project about a new kind of search engine. Brin had the idea that information on the web could be ordered in a hierarchy by "link popularity": a page is ranked higher as there are more links to it." Soon after, Page and Brin founded Google Inc and thus Google Page Rank was born.
Page Rank and Your Blog
Ranking in relation to blogging basically determines what kind of opportunities will become available to you. Typically, the higher your PR, the better the opportunities you are offered. Not regular product reviews, but genuine opportunities that can take you and your brand to the next level. So you want to have a good PR.
Google periodically updates ranks with no warning, so you could be instantly ranked or you could be waiting well over a year. There's really no way to tell when it's gonna happen, one day you wake up and it's there. However, there a things you can do to help you get a good ranking once you do get ranked.
1) Build a solid foundation for your blog by providing that awesome content and updating often. Rule of thumb, if you have too many categories your blog may have a bit of an identity crisis. Narrow it down, once you find your niche and key content, keep it coming, and keep it regular.
2) While backlinks aren't the only measurement that Page Rank uses, it is its foundation and continues to play an important factor. So try to build them up, but remember it's not how many links, it's the quality of those links. The higher PR a page has that links to you, the better the link juice that leaks to your blog. So, don't just go throwing your links everywhere (or even worse, buying/selling them- I'll talk about that in another post).  The best way to build those quality backlinks is by getting guest posts or paid writing gigs on those larger, quality blogs, and do what you do best- write! You can get backlinks by commenting on blogs and sites, but it does take longer and you never know if the comments are set to give the juice needed. It can help, but guest posting/paid writing is best.
3) Keep you brand streamlined. What do I mean by streamlining? Well you know how your blog is one name, your Twitter is another and your Facebook Fan Page is yet another? Yup, I am guilty of this myself. It is important to incorporate your brand as is through every social media outlet. Essentially, your posts will get shared within these networks and quoted and passed around, all of which build quality backlinks to your site so if you get re-tweeted/shared on another name, that name won't appear on a search if it's not your blog's name.
Now that you know about Page Rank- go check yours at the Google Page Rank Tool. How are you going to build your rank? Any strategies to share?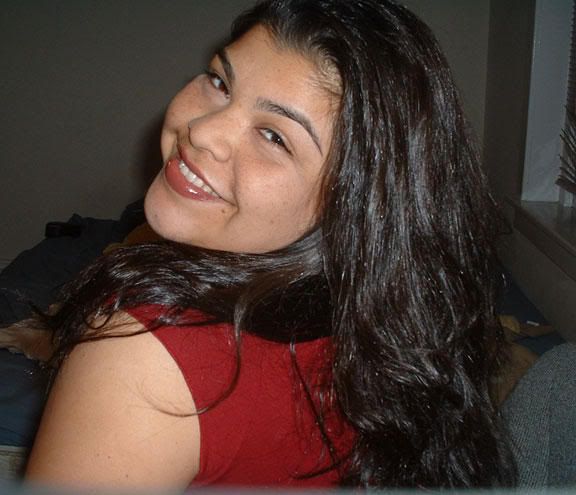 Yolanda is the owner/writer of Sassy Mama in L.A. Her blog is dedicated to lifestyle features including beauty, plus size fashions, product reviews and giveaways, Los Angeles Events, and chronicling her journeys through life as she raises a daughter (…and a husband), while also working, going to school and blogging. She's a little crazy, a lot of fun, very tired, and probably, the most honest person you will ever meet. You can also find her at Facebook and Twitter.